Conventional means for evaluating status of cancer and treatment response is by radiological follow-up scans every ~3 months, which have radiation exposure risks and necessitate a visit to a specialized facility. Such conventional follow-up is also unable to predict treatment failure or disease progression.
While serum tumor antigens have been described for some cancers, these generally have lower accuracy for prediction of disease progression and do not provide any insight into molecular aspects of the cancer leading to disease progression,
An intelligent liquid biopsy that provides relevant intel on the status of the cancer including early signs of disease progression and the underlying molecular mechanisms can facilitate more effective clinical decision making for better management and improved outcomes.
Cancertrack™ is an advanced non-invasive blood test which provides real time intel on the status of a malignancy from a safe, simple and quick blood draw.
Cancertrack™ profiles molecular features in circulating tumor DNA and circulating tumor RNA and also evaluates 'Circulating Tumor Cells' (CTCs).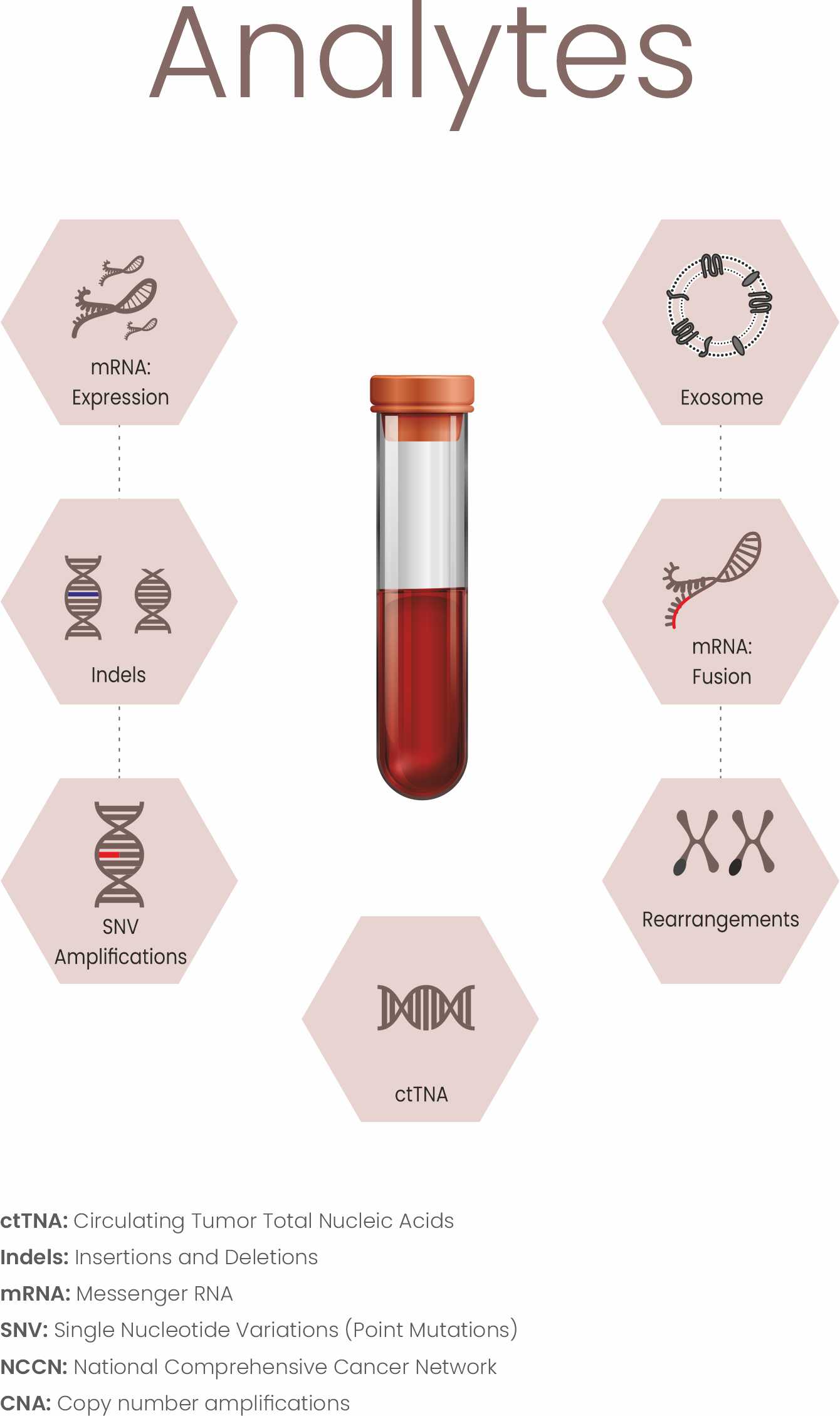 Cancertrack™ evaluates circulating tumor analytes including DNA, RNA and CTCs, which are known to be present ubiquitously in blood samples in all solid tumors. Several prior clinical studies, including DCG's own acclaimed studies have shown that Liquid Biopsies have the potential to provide for more effective clinical decision making and management of cancers leading to improved patient outcomes. The principle behind Cancertrack™ is well established and the Cancertrack™ test itself has been validated to stringent international standards.
Turn Around Time (TAT)
Typically, we are able to complete the test and analysis in 10 days and issue the final report within 12 days of the receipt of the sample(s) at our facility.
Cancertrack™ has been developed and validated by analysis of more than hundred  samples by DCG in large cohort studies.
Cancertrack™ provides real-time, accurate, reliable and clinically relevant information, which can assist physicians to make life-saving clinical management decisions more effectively.